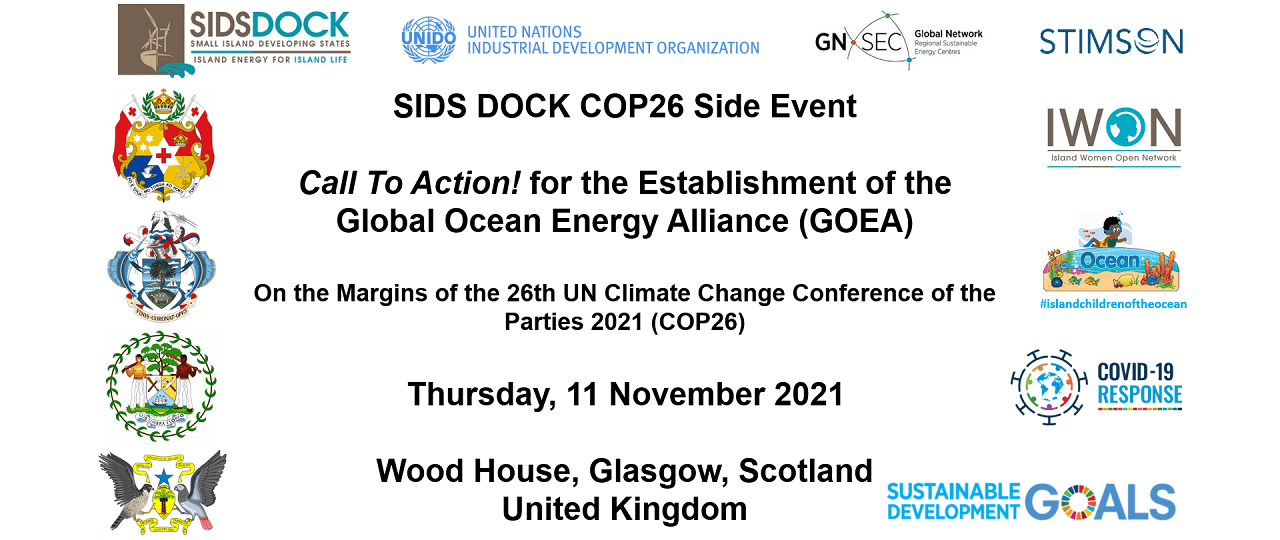 ---
Organized by the Secretariat of SIDS DOCK, the United Nations Industrial Development Organization (UNIDO) and the Stimson Center Alliance for a Climate Resilient Earth (ACRE), in partnership with the Governments of the Kingdom of Tonga, Belize, the Republic of Seychelles, and the Democratic Republic of Sao Tome and Principe.
BACKGROUND
The COVID-19 crisis has reemphasized the urgent need for Small Island Developing States (SIDS) and Least Developed Countries (LDCs) to diversify their economies, reactivate or strengthen traditional sectors and tap into the value chains of emerging ones.
Increasingly, SIDS and coastal LDCs are embracing the expanding Blue Economy as a mechanism for realizing sustainable growth and mitigating local pollution and climate change, simultaneously.
Endowed with vast ocean territories and exclusive economic zones (EEZs), these countries and territories have the opportunity to create new income streams and to diversify their economies.
Therefore, as part of their blue economy aspirations, SIDS and coastal LDCs demonstrate an increasing interest to harness the opportunities of ocean energy technologies in the near future.
Ocean energy is the largest renewable energy resource endowment for SIDS and does not require conversion of limited land area to install PV and on-grid wind infrastructure.
SIDS are blessed with many renewable energy resources, and most of them are already competitive with fossil fuel-based generation (e.g., diesel, heavy fuel oil [HFO]). The decreasing technology costs for some ocean energy technologies is a powerful consideration.
---